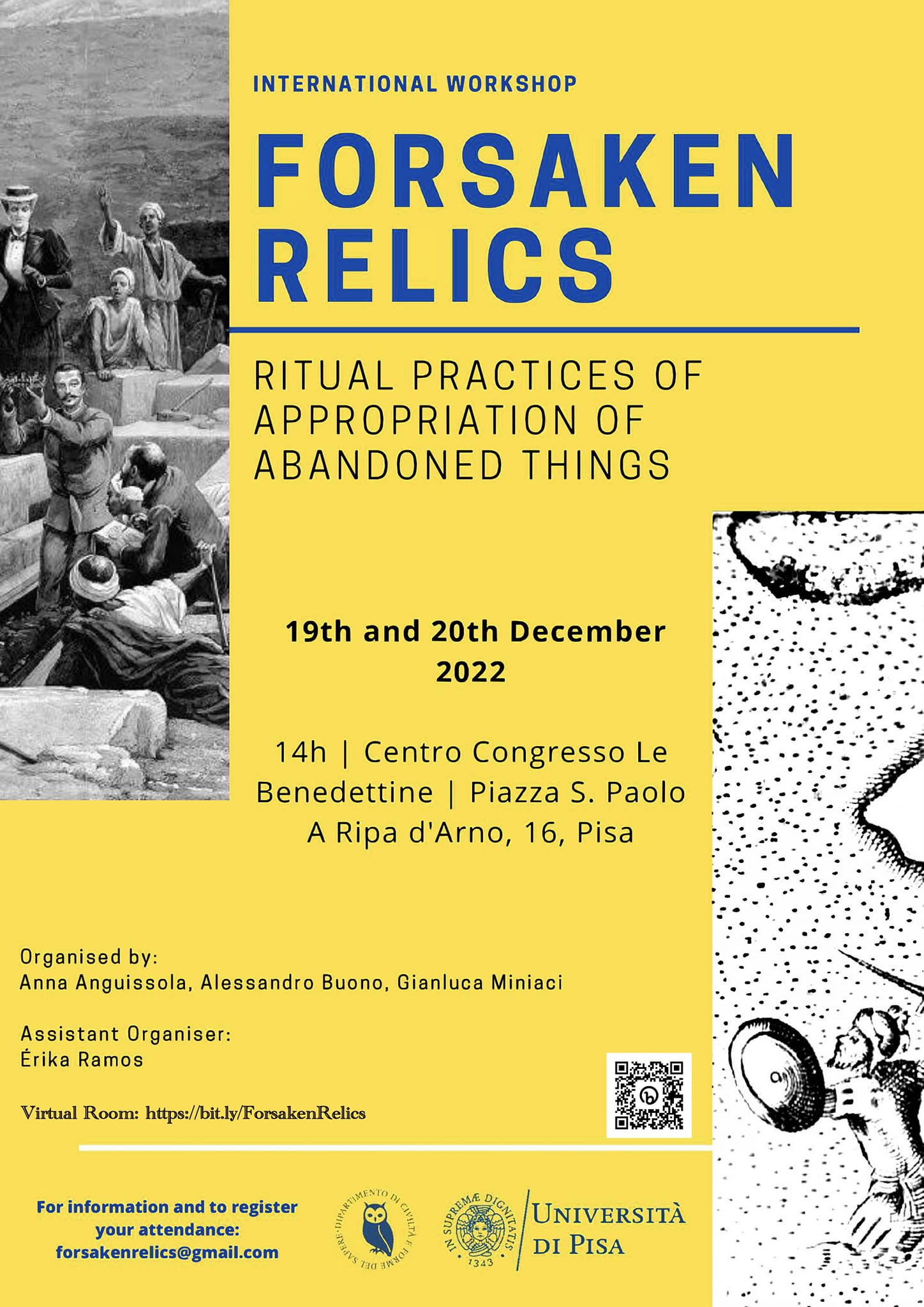 19-20/12/2022 – International workshop: "Forsaken Relics: Ritual Practices of Appropriation of Abandoned Things"
Abstract
The workshop aims at analyzing the ritual mechanisms of appropriation of ruined and/or abandoned assets/artifacts, both in the presence of legislation that regulates the process of acquiring ownerless property and in the absence of such legislation or when such rules are subject to dispute and at the center of conflicts.
All societies have developed ways to manage the (re-)appropriation of "ownerless things" left abandoned or in ruins (e.g. places abandoned after conflicts, crises, natural disasters, forsaken cemeteries, tombs, etc.). Starting from the constant need for human communities to establish rules and practices governing the use of resources at their disposal, each society has often masked its intent to appropriate an abandoned artifact with ritual practices. The final goal of the meeting is to stimulate comparative analyses of this topic in both ancient and modern societies, starting with (but not exclusively) the key questions:
• What does it mean to qualify something as abandoned? What claims and conflicts lay behind this qualification? Which 'actors' manifest themselves in the process (individuals, families, communities, states)?
• What relationship is created between things and people through abandoned artifacts? What social groups develop, starting from the problem of resource appropriation and reuse?
• What actions (e.g., inventorial) and rituals (e.g., dedication to ancestors) are employed to legitimize the appropriation of assets/artifacts classified as abandoned?