The University of Pisa has a significant resource in the professors and researchers of Oriental studies whose expertise has already produced high-value contributions on the theme of "border lands", as indicated above.
PRA project offers them the opportunity to collaborate and interact in order to present a polyhedric vision that highlights overlapping traditions in western and eastern cultures, and indicates a path for a redefinition of these two concepts. Through approaches that cross space and time (from Egypt to China; from 2nd mill. BC to the 19th century), they aim to examine communication dynamics and modalities between those cultures and the Mediterranean and western world. Case studies also provide a lens through which we can observe themes of interaction and identity.
M. Betrò deals with two complementary aspects of interactions between Egyptians and conquerors in the Greek-Roman Egypt, integrating textual sources (hieroglyphics, hieratics, demotics, greeks and latins) and archaeological ones: from one side, the transmission of the "scientific" culture of the Pharaohs age and the appearance of a Greek-Egyptian literature, in which both hermetic texts and Greek and demotic magical papyrus take place; from the other side, the transformation of rituals, procedures and conceptions, seen in Greek-Roman context from the excavation that she directs in Thebes (Egypt).
A. Avanzini, combining as well historical, epigraphic and archaeological sources and starting from the excavation in the port of Sumhuram (Oman), she focuses on the changes in the incense trade dynamics over the Christian age, with the transfer from the traditional land road to the sea one, and the participation of the Indian Ocean in the international trades.
D. Mascitelli follows the traces of hellenistic, late-antique and pre-islamic features of literary genres and motifs like "Alexander romance" and specula principum in the Arabic-Islamic culture.
The Asoka inscriptions provide the opportunity to investigate relations between the Indian and Greek worlds (S. Sani).
The ethnic and cultural status of the Christianized community of central-eastern Asia is highlighted by the study and publication of the rich Syriac and Syrio-Turkish epigraphic corpus of the central Asia and China (13th-14th century) by P.G. Borbone, while A. Orengo studies the reality of coexistence of western and eastern conceptions in 5th century Armenia through the analysis of one of the first original texts in the language of this country.
Finally, from the European perspective, the development of the concept of "East" during the 19th century is exemplified by M. Betrò in one last case study: the image of Egypt at the beginning of Egyptology.
As conclusion of the project, in February will take place the following workshop: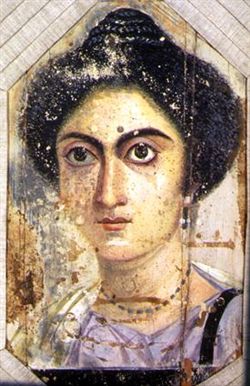 14/02/2017
Dr. Christina Riggs, University of East Anglia
Photographing Tutankhamun: Archaeology, Colonialism, and Ancient EgyptAula CAR 1, Palazzo Carità, University of Pisa, Via Pasquale Paoli 9 – 56126 Pisa, 12.00 am
20/02/2017
Dr. Penelope Wilson, Durham University
Life in Miniature: Votive offerings at Sais
Aula CAR 1, Palazzo Carità, University of Pisa, Via Pasquale Paoli 9 – 56126 Pisa, 12.00 am
22/02/2017
Dr. Marc Dickens, University of Alberta (Canada)
Syriac Manuscripts from Turfan in Chinese Central AsiaAula Seminari III Piano, ex Salesiani, University of Pisa, Via dei Mille 19 – 56126 Pisa, 12.00 am; 15-18 pm
23/2/2017
Prof. Andreas Stauder, Ecole Pratique des Hautes Etudes, Paris
Controlling symbolic forms : the signs buried in tomb U-j and early power
Aula Barone (FIL BAR), Palazzo Carità, University of Pisa, Via Pasquale Paoli 9 – 56126 Pisa, 12.00 am
27/02/2017
Prof. Verena Lepper, Freie reie Universität Berlin – Ägyptisches Museum und Papyrussammlung Staatliche Museen zu Berlin
The world in Elephantine. Contact, exchange, identity
Aula CAR 1, Palazzo Carità, University of Pisa, Via Pasquale Paoli 9 – 56126 Pisa, 12.00 am