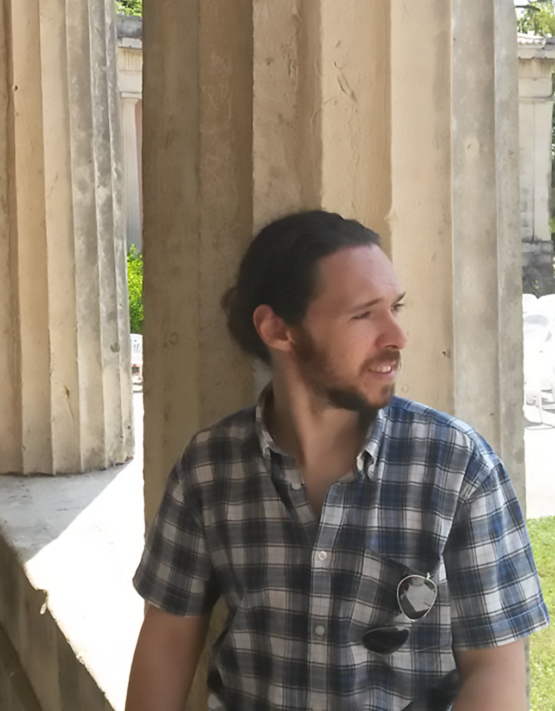 Angelo Colonna
Angelo Colonna is Researcher (RTDA) in Egyptology at the University of Pisa. He earned his PhD at Sapienza University of Rome, and refined his knowledge of the ancient Egyptian language at the Pontifical Biblical Institute. His research on Egyptian "animal worship" was awarded by the National Academy of Lincei ("Raffaele Pettazzoni" research scholarship 2016) and by the Italian Institute for Ancient History (research scholarship 2017).
He was Visiting Scholar at the Oriental Institute – Oxford University (British Academy – Accademia Nazionale dei Lincei fellowship) in 2017, and worked as Research Fellow for the ERC project PAThs at Sapienza University from 2017 to 2022. In 2022 he was appointed as Lecturer in Egyptology at the University G. d'Annunzio of Chieti – Pescara. In 2016 and 2017 he was tutor for the Advanced Training Course "Egyptology: from education to research" at Sapienza University of Rome.
He has also taken part in various field projects in Egypt and Sudan: he was member of the Italian Archaeological Mission in Lower Egypt at Kom el-Ghoraf (Sapienza; 2011, 2012) and of the Italian Archaeological Mission at Sanam Abu-Dom, North Sudan (Italian Institute for ancient History; 2015). Since 2020 he is member of the mission at the temple site of Hugair Gubli, North Sudan, and was scientific coordinator of the virtual exhibition "Along the Nile, trough the Archives and into the Web" on the historical excavations of Sapienza University in Sudan.