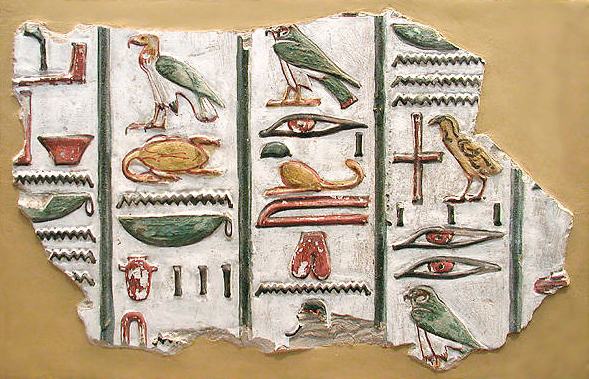 "Ancient Egyptian Language and Texts" Course
We advise the students that the "Ancient Egyptian Language and Texts" course, held by Prof. Silvia Zago (University of Liverpool, visiting professor in Pisa), will start on Tuesday 27 September. The course is part of the new Master's Degree programme in English Ancient Egypt and Western Asia: archaeology, history and languages (AEWA).
Monday 12.00-13.30, Aula PAO A2
Tuesday 12.00-13.30, Aula PAO A1
This course will be an introduction to the ancient Egyptian hieroglyphic script and language in the classical stage known as 'Middle Egyptian'. It will focus on teaching how to read the script itself and on providing a solid foundation in Middle Egyptian grammar, also exposing students to the practical issues that face scholars when translating ancient Egyptian texts. A major component of the unit will be the translation of a selection of excerpts from several types of original sources, including texts found on objects from Museum Collections. At the end of the course, students will have gained a solid understanding of the core principles of Middle Egyptian grammar and the ability to translate and provide their own interpretation of original inscriptions and texts. The course will be taught and assessed in English.
https://esami.unipi.it/esami2/programma.php?c=54156&aa=2022&cid=32&did=18