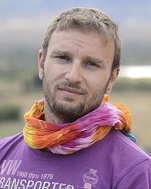 PROJECT DIRECTOR – PROF. DR. GIANLUCA MINIACI
Doctor in Egyptology from the University of Pisa, Gianluca Miniaci is Associate Professor in Egyptology at the same university, director of the archaeological mission to Zawyet el-Maiyitin (Menya, Egypt), deputy-director of the University of Pisa excavation at Thebes, in the cemetery of Dra Abu el-Naga. He is editor-in-chief of the international series Middle Kingdom Studies (Golden House Publications, London), of the Journal of Egyptian History (Brill, Leiden), and of the series Ancient Egypt in Context (Cambridge University Press). He has been Marie Curie Research Fellow at the École Pratique des Hautes Études, Paris, and at the Institute of Archaeology, UCL, London. He has extensively published on the history, archaeology and the funerary culture in ancient Egypt.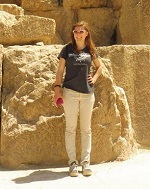 PHD STUDENT – CAMILLA SALER
Camilla Saler graduated in "Orientalistica" at Pisa University in 2019 with a thesis in Egyptology entitled "The Egyptian Scarabs of the Middle Bronze Age from the deposit c and the group nos. 1371-1432 of the Temple of Ba'alat Gebal in Byblos". Her academic interests revolve around the relations between Egypt and the Levant, especially in the north, in the Middle Bronze Age (2000-1500 BC), with particular attention to material culture. She has carried out various collaborations and internships in different museums, including the Egyptian Museum in Turin (2016) and the British Museum in London (2018). She took part in excavations in Egypt as a member of the Italian Archaeological Mission in Dra Abu el-Naga (Luxor, 2018-2020) and of the joint mission of the Universität Leipzig and the Egyptian Ministry of Antiquities at Heliopolis (Cairo, 2019). Her current PhD research focuses on the analysis of the assimilation process of the Egyptian culture at Byblos (Lebanon) during the Middle Bronze Age.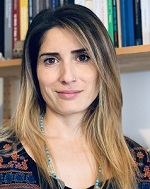 RESEARCH FELLOW – VANESSA FORTE
Vanessa Forte is a post-doc researcher at the University of Pisa and Honorary Fellow at the Department of Classics of Sapienza University of Rome where she obtained her PhD. After obtaining her PhD she was awarded with a Marie Skłodowska-Curie-Individual Fellowship (Horizon 2020) for her post doc research focused on craft specialisation, carried out at the McDonald Institute for Archaeological Research at Cambridge University (UK). She has been and is currently part of national and international teams studying prehistoric and historical contexts in Italy, Serbia, Egypt and Iraq. Her current research focuses on socio-cultural dynamics and in particular concerning inequality and social complexity in ancient communities studied through the manufacture and use of ancient objects and tools. In doing so she applies a multidisciplinary approach integrating archaeometry, technological traces and use wear analyses and experimental archaeology.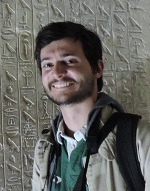 RESEARCH FELLOW – SIMON THUAULT
Simon Thuault is a research associate at the Department of Civilization and Forms of Knowledge in the project "PROCESS – Pharaonic Rescission: Objects as Crucibles of Ancient Egyptian Societies" directed by Professor Gianluca Miniaci. In 2017 he obtained a doctorate at the Paul Valéry Montpellier 3 University, and he gained a research grant at the Alexander von Humboldt Foundation, completing a two years postdoc (2019-2021) at the Humboldt Universität zu Berlin. Since 2021 he has participated at the archaeological mission "The Ramesses III (KV 11) Publication and Conservation Project", taking care of the decorations and inscriptions on ceiling of the burial chamber. His publications focus on linguistics, philology and on the study of Egyptian texts from Old Kingdom to the end of the New Kingdom, both in hieroglyphs and hieratic. He has a YouTube channel, "Le Phare à On" (https://www.youtube.com/channel/UCAGS6NZLc6IgKawROgYG3oA), where he posts videos about Egyptian archaeology and history for the French-speaking community.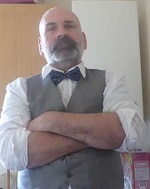 RESEARCH FELLOW – WOLFRAM GRAJETZKI
Wolfram Grajetzki studied Egyptology, prehistory and classical archaeology at the Freie Universität Berlin, and received his PhD at the Humboldt Universität zu Berlin. He was an employee of the DASS (Datenbank für ägyptische Särge und Sarkophage – Database for Egyptian coffins and sarcophagi in Berlin) and was a member of excavations in Egypt, Saqqara (Joint Hannover-Berlin Mission in Saqqara) and Pakistan, Baluchistan (German Joint Archaeological Mission- Pakistani in Kalat). He was principal creator of archaeological and Egyptological content for the online project, Digital Egypt for Universities at CASA (Center of Advanced Spatial Analysis, University College London). He has been a guest lecturer (also Senior Honorary Research Associate) at University College London since 2015. His main fields of research are burial practices and the social history of the Middle Bronze Age in Egypt.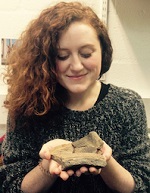 RESEARCH FELLOW – HANNAH PAGE
Hannah Page is a post-doctoral researcher at the University of Pisa. She recently completed her PhD at the UCL Institute of Archaeology in London based on the archaeometric study of early 2nd millennium CE ceramics from western Uganda. Her work utilizes technological and compositional analytical approaches on ceramics such as portable X-Ray Fluorescence and thin section petrography, to explore aspects of social and economic organization in the past. Hannah holds an undergraduate degree in Egyptian Archaeology and a masters degree in Artefact Studies, also from UCL. She has undertaken archaeological fieldwork, taught field methods, and worked in museums in Uganda, Sudan, the UK, South Africa, and Botswana, and has taught on courses in World Archaeology, Field Methods and Public Archaeology at UCL since 2015.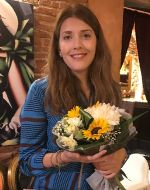 RESEARCH FELLOW – CRISTINA ALÙ
Trained at the University of Pisa, where she earned a BA in Oriental Studies (2013) and a MA in Egyptology (2016), Cristina Alù defended her Ph.D. dissertation (under a cotutela agreement between the University of Pisa and Universität zu Köln) in October 2021. Her doctoral research examines diachronically social aspects of interaction phenomena in mining frontier regions of Egypt. Currently she is a Postdoctoral Researcher at the University of Pisa and member of the PRIN2017 project PROCESS – "Pharaonic Rescission: Objects as Crucibles of ancient Egyptian Societies". During the last years, she participated in excavations in Egypt (Zawyet Sultan, 2015-2017; Dra Abu el-Naga, 2020; Wadi el-Hudi, 2021). She also had the opportunity to be a teaching assistant for basic and advanced Middle Egyptian language and literature courses (2019-2022), ancient Egyptian history (2021) and social history of ancient Egypt (2022) at the University of Pisa.