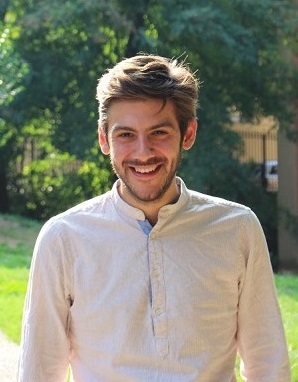 Alessandro Galli
PhD Student
Alessandro Galli is a PhD student in History at the University of Pisa with a research project on the study of the ushabti of the Egyptian Collection of the Civic Archaeological Museum of Bologna. He graduated from the University of Milan in Archaeological Research Methodology and graduated in Archeology and Cultures of the Ancient World at the University of Bologna with a thesis in Egyptology entitled "In the name of Seth. The god of chaos in Egyptian anthroponymy ".
As for field research, he has worked within archaeological missions, especially international ones, and has participated in activities related to the museum. From 2016 to 2018 he was part of the team of the Vishap Archaeological Project (Ca 'Foscari University of Venice, Freie Universität of Berlin, National Academy of Science of Armenia) at the Armenian site of Karmir Sar and, in 2017, of the Oymaağaç – Nerik Archäologisches Forschungsprojekt (Freie Universität of Berlin) in Turkey. In Egypt he participated, in winter 2016, in the digitization campaign of the epigraphic testimonies of the Harwa and Akhimenru funeral complex in Luxor (MAIL) and is a member of the excavation mission in Kom el-Gir (Landscape archeology and regional settlement networks around project Buto – Deutsches Archäologisches Institut of Cairo and Ludwig Maximilians Universität of Munich).
In the summer of 2016, as part of a university internship, he attended the closing operations of the exhibition "Egitto Splendore Millenario. Capolavori da Leiden a Bologna" organized by the Museo Civico Archeologico of Bologna. In 2019 he contributed to the care of the exhibition project of the "Stories of Egypt" exhibition and to the drafting of the relative catalog, the conclusion of a research work on the Egyptian collection of the Ethno-Civic Archaeological Museum of Modena.
Publications: https://unipi.academia.edu/AlessandroGalli