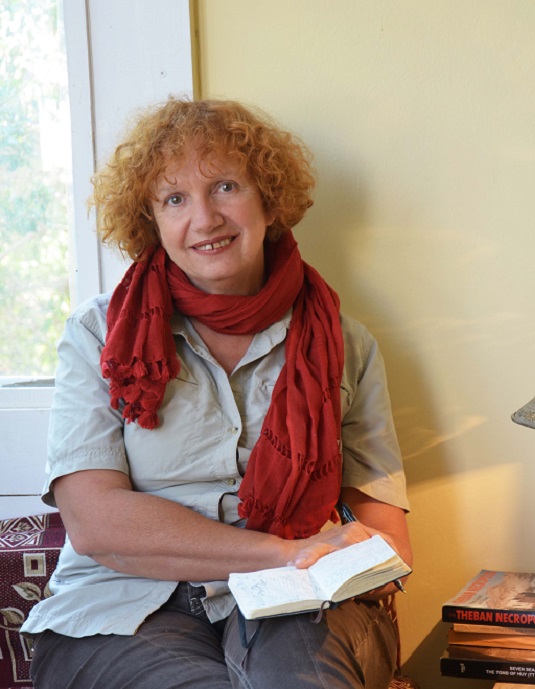 Marilina Betrò
Born in Torre del Greco (Naples) in 1954, Marilina Betrò has been Professor of Egyptology at the University of Pisa since 2005, where she has taught since 1992/93. She is President of the Master's Degree Course in "Orientalistica: Egitto, Vicino e Medio Oriente". Since 2017, she has been President of the Scientific Board of the Fondazione Museo Egizio, Turin.
From 2016 to 2022, she was a member of the Board of the Consulta Universitaria degli Studi sull'Africa e Asia (CUSTAA). She was President of the Sistema Museale of the University of Pisa (2012-14), President of the Master's Degree in Near and Middle Eastern Languages and Cultures and President of the Interdepartmental Centre for Information Technology Services for the Humanities (CISIAU) of the University of Pisa (2006-2010).
Since 2003, she has directed the Italian Archaeological Mission at Dra Abu el-Naga (M.I.D.A.N.), on the west bank of the Nile opposite Luxor.
She has coordinated or participated in numerous national and international research projects. She is currently in charge of a Research Unit in the University Research Project (PRA 2022) coordinated by Simonetta Menchelli "Craft Practices between the Mediterranean and the East. Interdisciplinary studies from Prehistory to the Middle Ages" and participates in the PRIN project "Godscapes. Second Millennium BCE Polytheisms in the Eastern Mediterranean" (co-ordinator: Nicola Laneri, University of Catania; UR Pisa responsible: Gianluca Miniaci).
Her fields of interest range from Theban archaeology to the history of Egyptology, from religion to the thought and organisation of knowledge in ancient Egypt, with numerous studies of unpublished demotic and hieroglyphic texts. Critical rethinking of the birth of the discipline also plays an important role in her research activities. In this field, the Progetto Rosellini (2008-12), gave an important contribution through the digitisation and publication online of the archival documents of the Franco-Tuscan expedition to Egypt (1828-29) led by Champollion and Rosellini.
She is the author or co-author of some 200 publications, including 15 volumes. One of these, "Geroglifici", has been translated into major European languages, as well as Chinese and Japanese. Since 2021, she has been Editor-in-chief of the journal Egitto e Vicino Oriente. She is a member of numerous scientific committees of international journals and series.
Publications: https://arpi.unipi.it/cris/rp/rp09532